You need to hold your skis and snowboard securely when you wax them. Not so much for when you are melting the wax. More for when you scrape off the excess and brush it out. You can use a ski and snowboard vice for this but it may not be needed. If you are holding them for just waxing, scrapping, and brushing there are less expensive ways. You can always buy a combination ski and snowboard vice later if you want.
One easy and inexpensive way to hold your skis and snowboard is to cut and stack blocks of wood and screw them together. You want them large enough so that when you turn the skis or snowboard over the bindings don't touch the bench or table top. Wrap these wood blocks with some tool drawer liner from the hardware store. Use a staple gun to fasten it to the wood. This will protect the top sheets of your skis and snowboards from being scratched. It helps to hold them down keeping them from sliding around during scraping and brushing.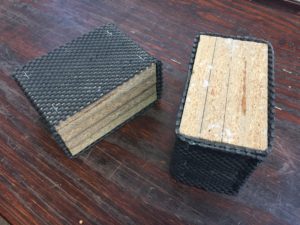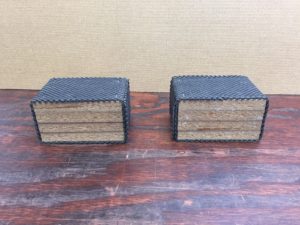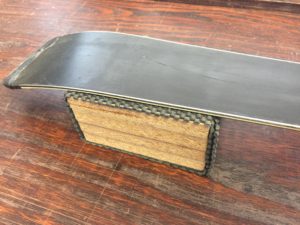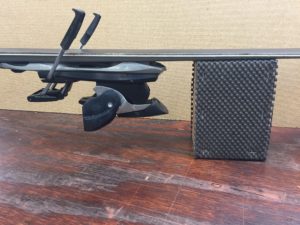 Standard plastic Sawhorses with foam pipe insolation on the top edge works well.
The wax drops and shavings are easily caught by a drop cloth.
I have made some small bench top sawhorses sized to hold skis or snowboards. The top and bottoms are covered with tool drawer liner from the hardware store. They work well on my waxing bench. They can be easily moved around and the bench has a tray to catch wax drips and shavings.
Find out more about ski and snowboard wax and waxing tools on our Frequently Asked Questions Page.
Got wax?
www.quickiewax.com